Events Catering
We all know that great events require great food to bring it all together, at Beva's cakes and catering we pride ourselves in the standard of our food which is freshly prepared to meet client's needs and expectations. We offers full food catering services for all your corporate and private events, including kids parties, baby showers, kitchen teas, adult birthday parties, yearend functions, corporate meetings and more .including the décor to suit your theme for the event.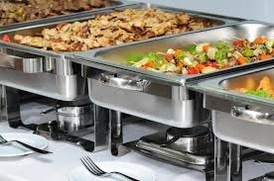 Which will further includes but not limited to
Party platters to suit your tastes and budgets
Tailored menu according to your expectations and function requirements
Floated breakfast/Snack (Assorted Platter)
Buffet lunch
Spit Braai
Our Catering Menu Options
We tailor made our menus according to client's individual need.
1. Breakfast Options
Floating Breakfast (Assorted Platters) R110 per head
- Croissants filled with cheese and Jam
- Scones topped with jam and cream or Jam and Cheese
- Assorted Mini pies
- Assorted mini wrap filled with lettuce and chicken
- Coffee & tea included
2. Conference Options
Full Day Conference @ R200 per head
Floating break fast
Mid-morning Tea
Includes biscuits/ rusks / tea cake
Lunch buffet of your choice (Lunch includes a red meat, white meat or fish, vegetarian, rolls, salad and two different desserts)
Afternoon tea which includes biscuits/tea cake